Owner-centric, purpose-built and web-based solution consolidates relevant information from disparate sources. This includes project management applications such as Oracle Primavera Unifier, to support monthly and annual forecasting requirements.
4C's CURA™ Forecasting provides a familiar and intuitive user interface to replace an organization's legacy spreadsheets. Ultimately, CURA™ establishes a centralized and standardized forecasting method across the enterprise to streamline processes and deliver program-wide budget conformance.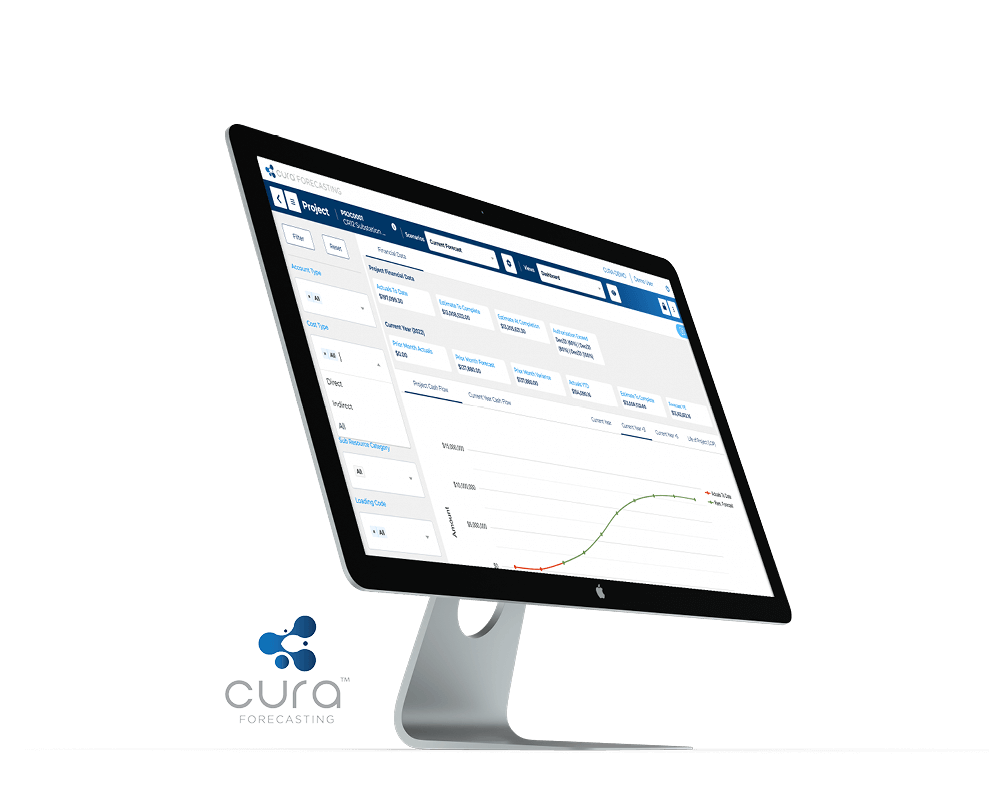 CURA™ Forecasting includes the following features:
Easy to use interface to quickly generate, view and update monthly and annual forecasts
Automate the consolidation of direct and indirect cost data from multiple disparate sources
Measure and track forecast accuracy across projects and programs
Define and auto-calculate forecast elements based on other cost information
Centralize and standardize forecasting business practices across the organization
Perform historical analysis and trending in support of continuous improvement
Purpose-built web-based middleware platform to facilitate the exchange of information between Oracle Primavera Unifier and third-party or proprietary applications.
4C Data Integrator enables organizations to easily configure, monitor and manage interfaces between Oracle Primavera Unifier and external data sources in support of integration and data migration.
4C Data Integrator includes the following features:
Intuitive Graphical User Interface
Define and create connections with external files and applications
Automated identification of Oracle Primavera Unifier objects for data mapping
Built-in data transformation capability
Integrated monitoring and error handling
4C Innovations designs and develops software to extend the capabilities of Oracle's Unifier. Contact us to request a quote and demo.
1180 North Town Center Drive, Suite 100, Las Vegas, NV 89144  |  (702) 818-3520
© 2022 Foresee Innovations. All Rights Reserved